Coupon code can only be applied upon creating a new subscription; we are unable to manually add it once the subscription has been created.
You can apply the coupon code on Checkout page - under "Order Summary".
All you need to do is click the "Have a coupon code?" and you will find the field to apply coupon code. Please see the pictures below for reference.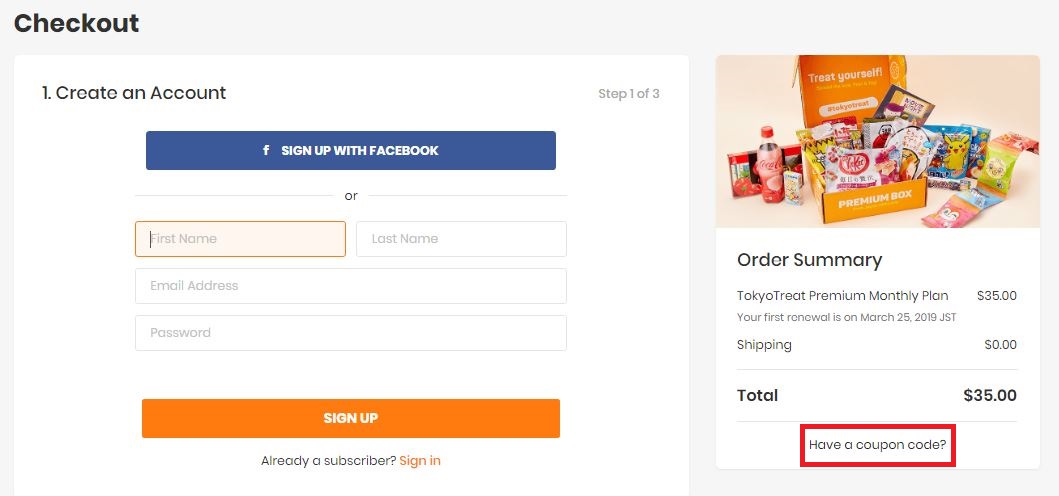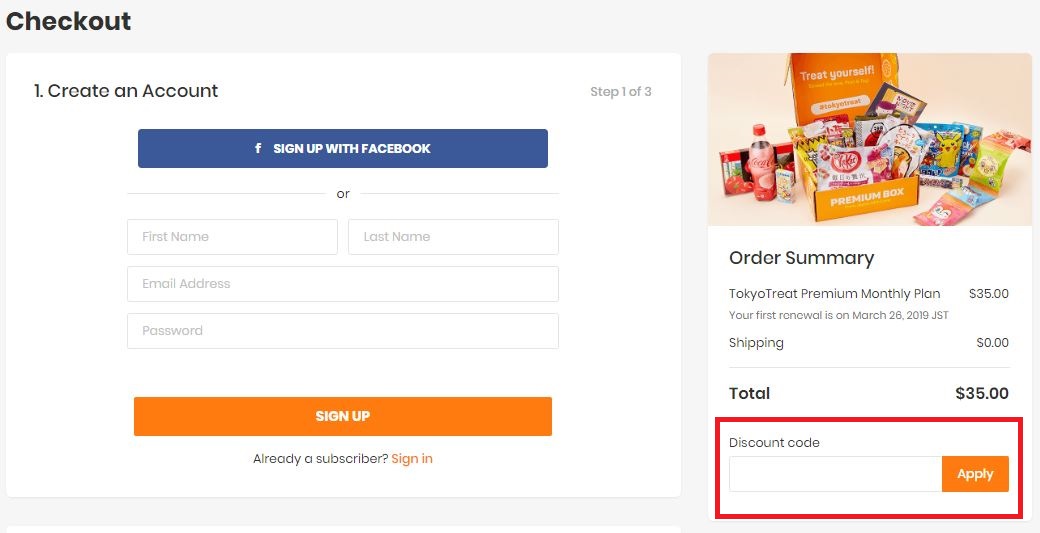 Please also note that there can only be one coupon code applied per one subscription plan and the promotional coupon may not be valid for the gift plan. However, changing your coupon code is possible by extending or upgrading your subscription from the campaign's dedicated page.